My wife and I decided last year to buy kayaks. We had talked about it for a while and decided to finally pull the trigger. The one I bought was the Ascend h12 hybrid sit in and I got it from my local Bass Pro shop. I was like a kid on Christmas morning but this one I didn't have to unwrap I just had to get it home. After a scary ride home in high winds with it on top of our small car it made it.
As soon as we made it home we loaded 'em up and headed to the river. First off if you think your going to carry this behemoth by yourself down the riverbank think again. I tried it and abruptly failed, but my wife came to my rescue. With a length of 12 feet and a max weight capacity of 450 pounds there is plenty of room for coolers, rods, reels, tackle and whatever else you might need on a fishing expedition.
This is not a white water kayak by any means but for what I wanted it works extremely well. I haven't landed any monster fish while in it yet but there is always next year. I caught a decent size channel cat and if your not anchored they will happily drag you where ever they want to go. The stability is remarkable for a kayak, I can stand up in it without tipping, I would not recommend that everyone tries that. It paddles nice, steers well and I have no complaints. There is no dry storage but there is a hatch lid on the front and a mesh cover on the back. the cockpit has a saddlebag by your left and right leg and one on the back of your seat for storage. The seat has built in cup holders and an adjustable backrest. There are two rod holders in the back and rail mounts in the front for extra rod holders or depth finders.
If you are in the market for a well built fishing kayak take a look at this one. I couldn't ask for anything better. Ascend you hit a home run with this one!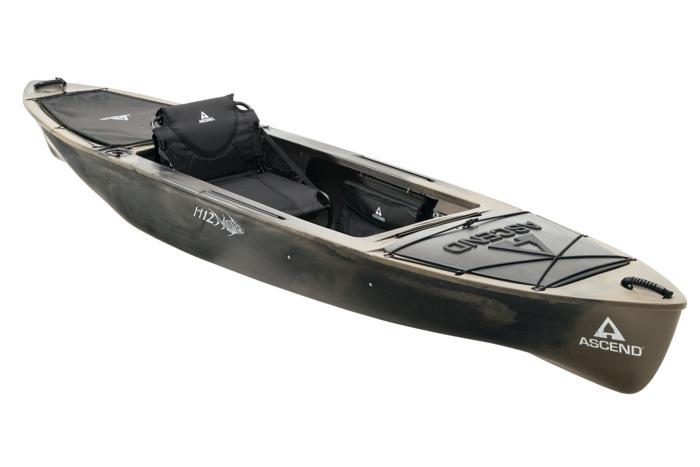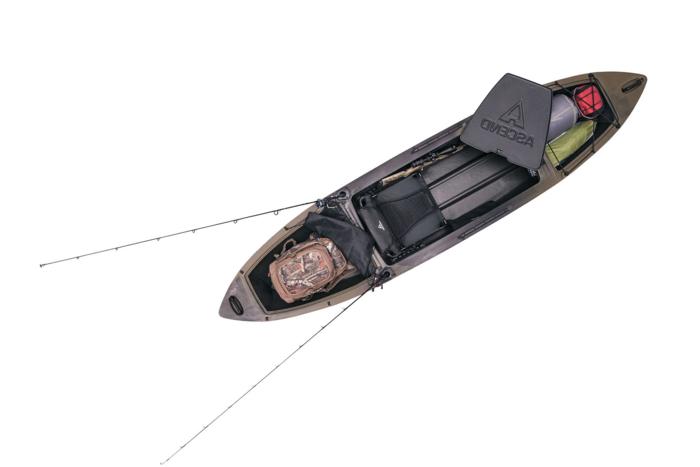 photos courtesy of ascend kayaks